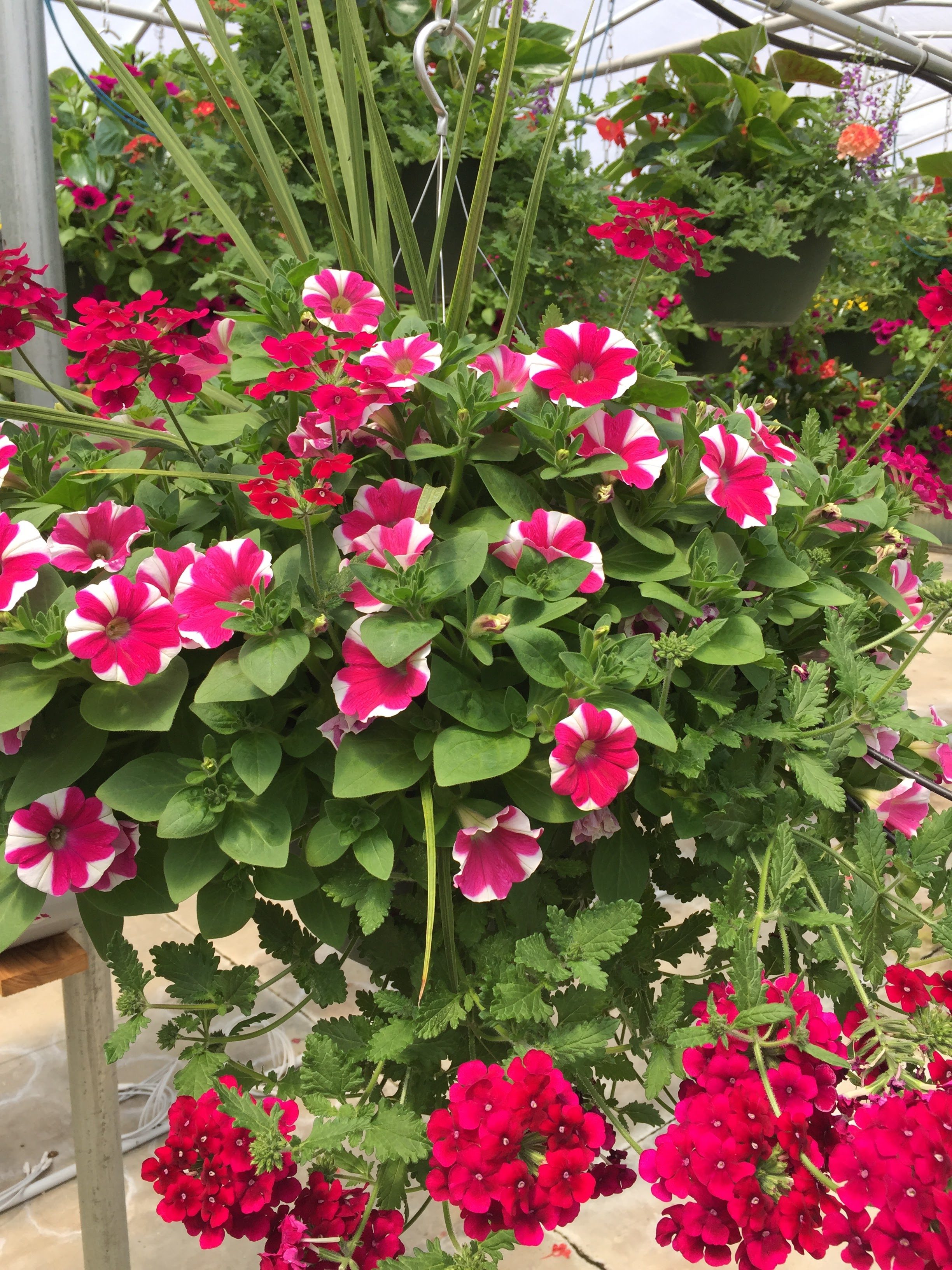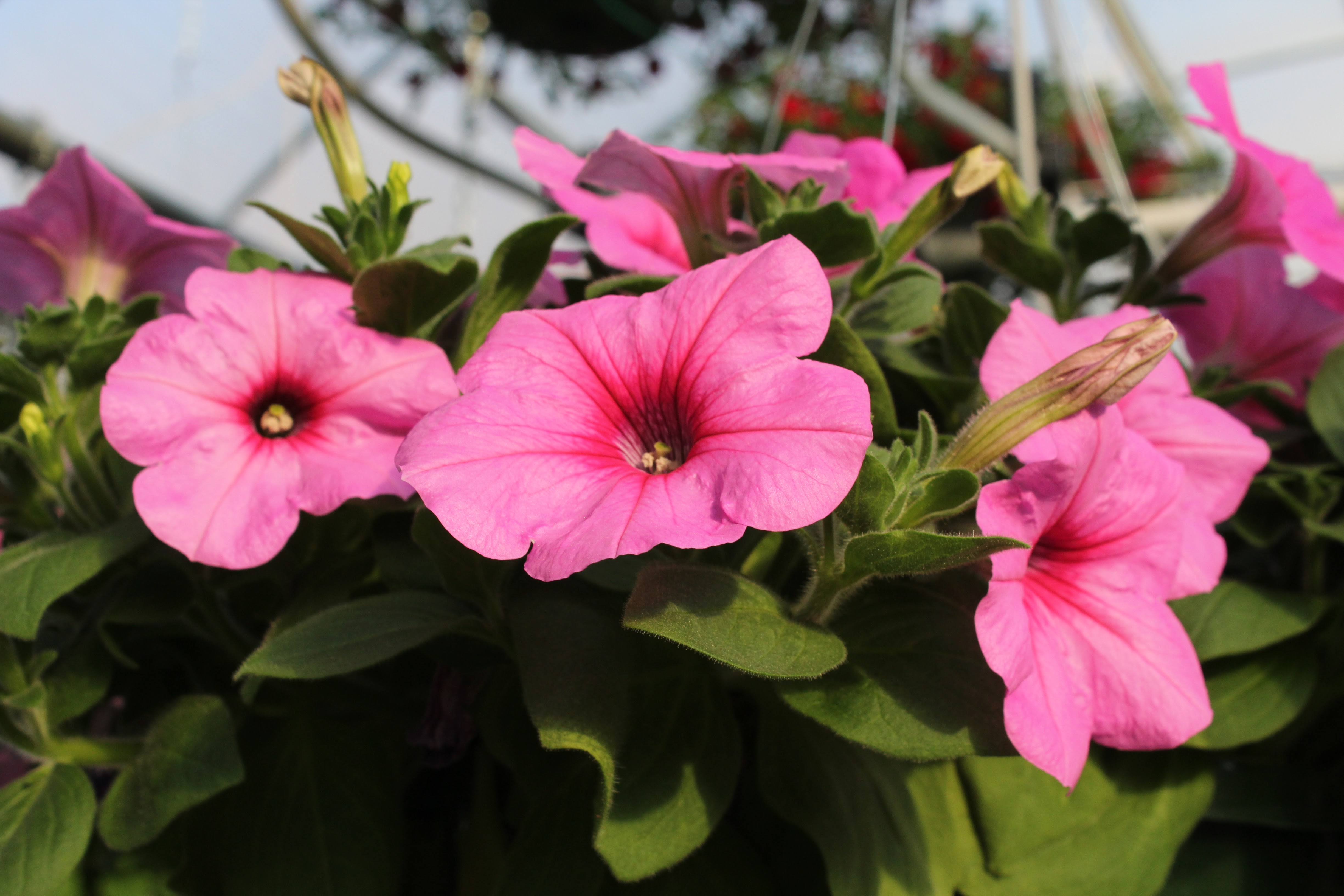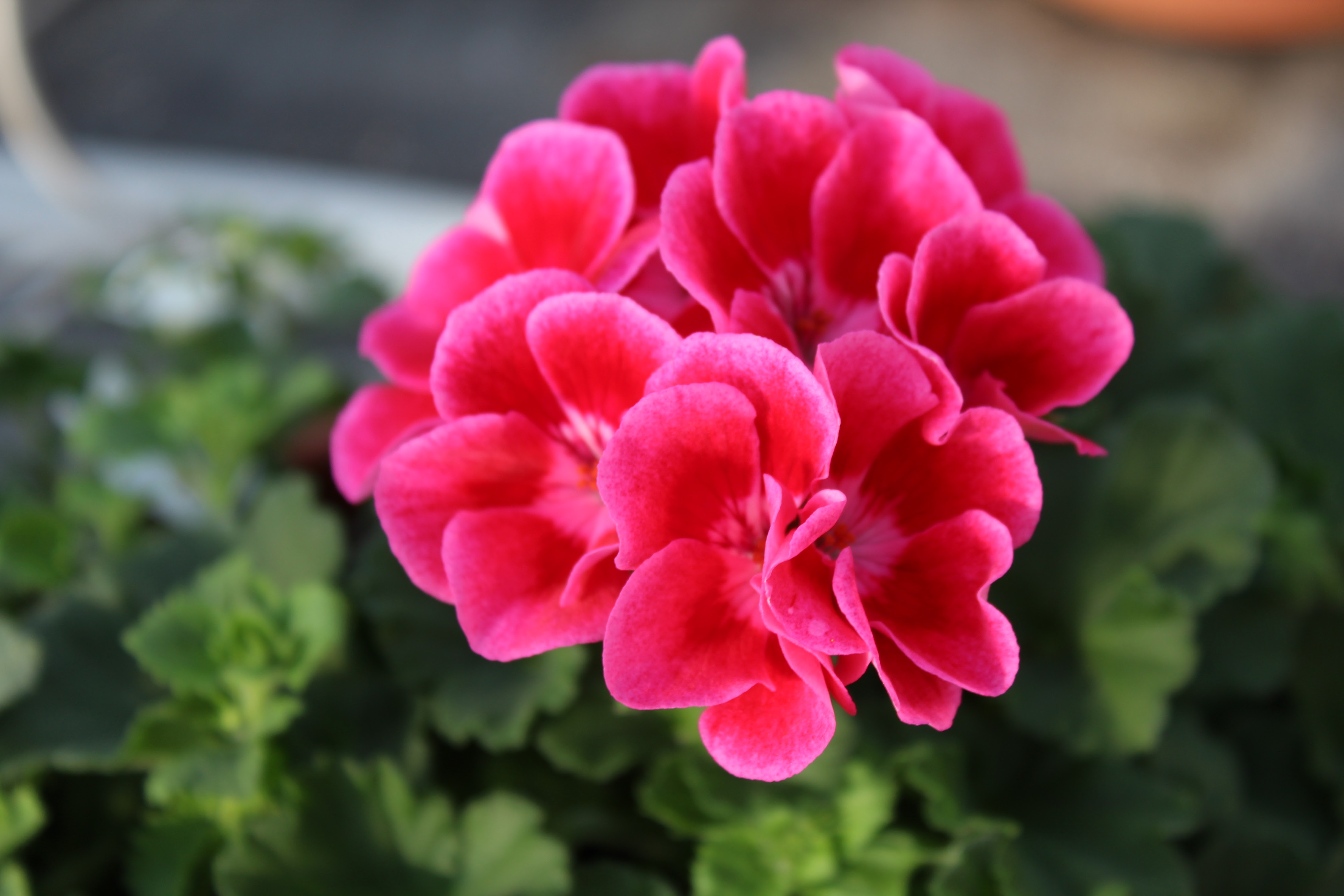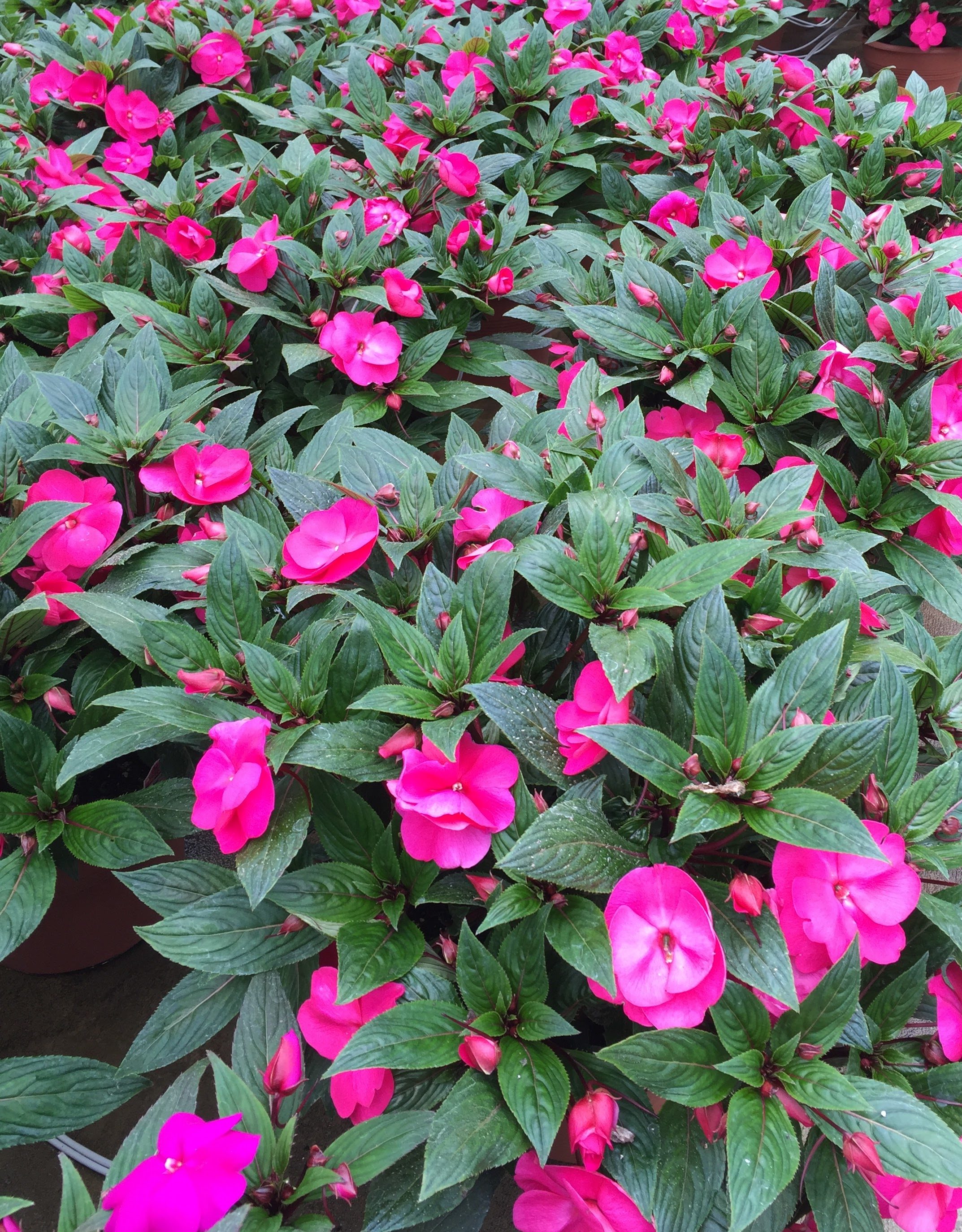 Spring
We begin with rooted cuttings, which are planted in November.  The plants then grow for about four and a half months.  The harvest arrives around March 15th and lasts through Mother's day weekend. We will have the most variety available during the last week in March or the beginning of April.  Our best sellers are the Geraniums and New Guinea Impatiens, both of which  are available in ten-inch pots and hanging baskets.  We also grow a variety of hanging baskets.
Summer
Our flowers for the summer are specifically selected by the Bruce's Greenhouses family to provide beautiful color throughout the season while still holding up to the South Carolina heat! You will notice some of the flowers are also provided in the spring but they have been placed in combination baskets for the summer.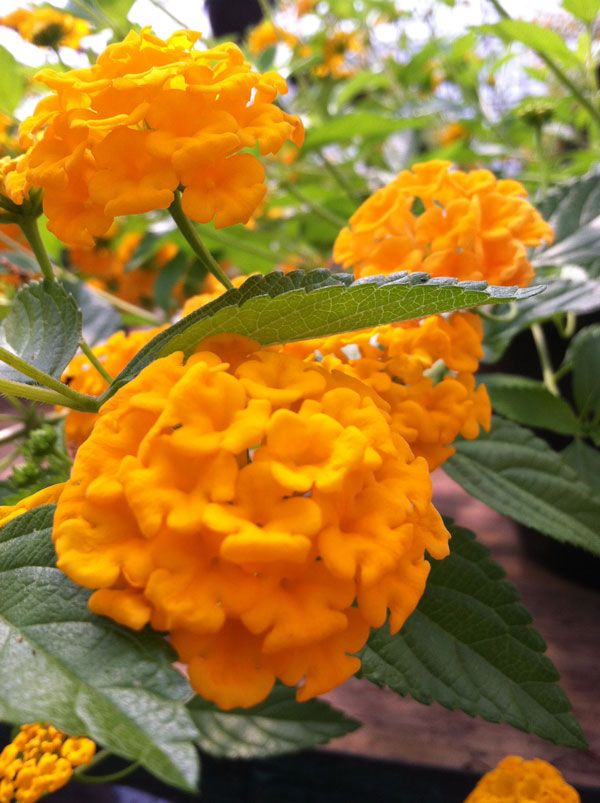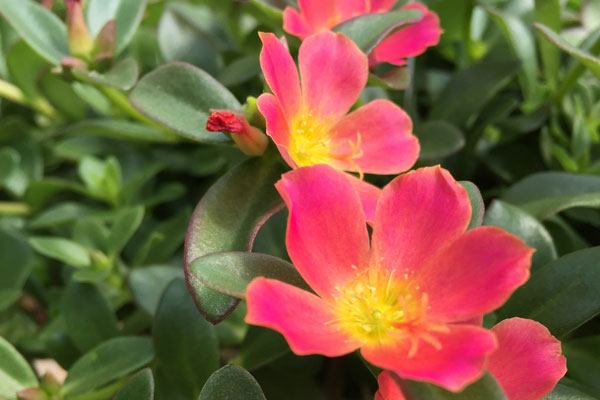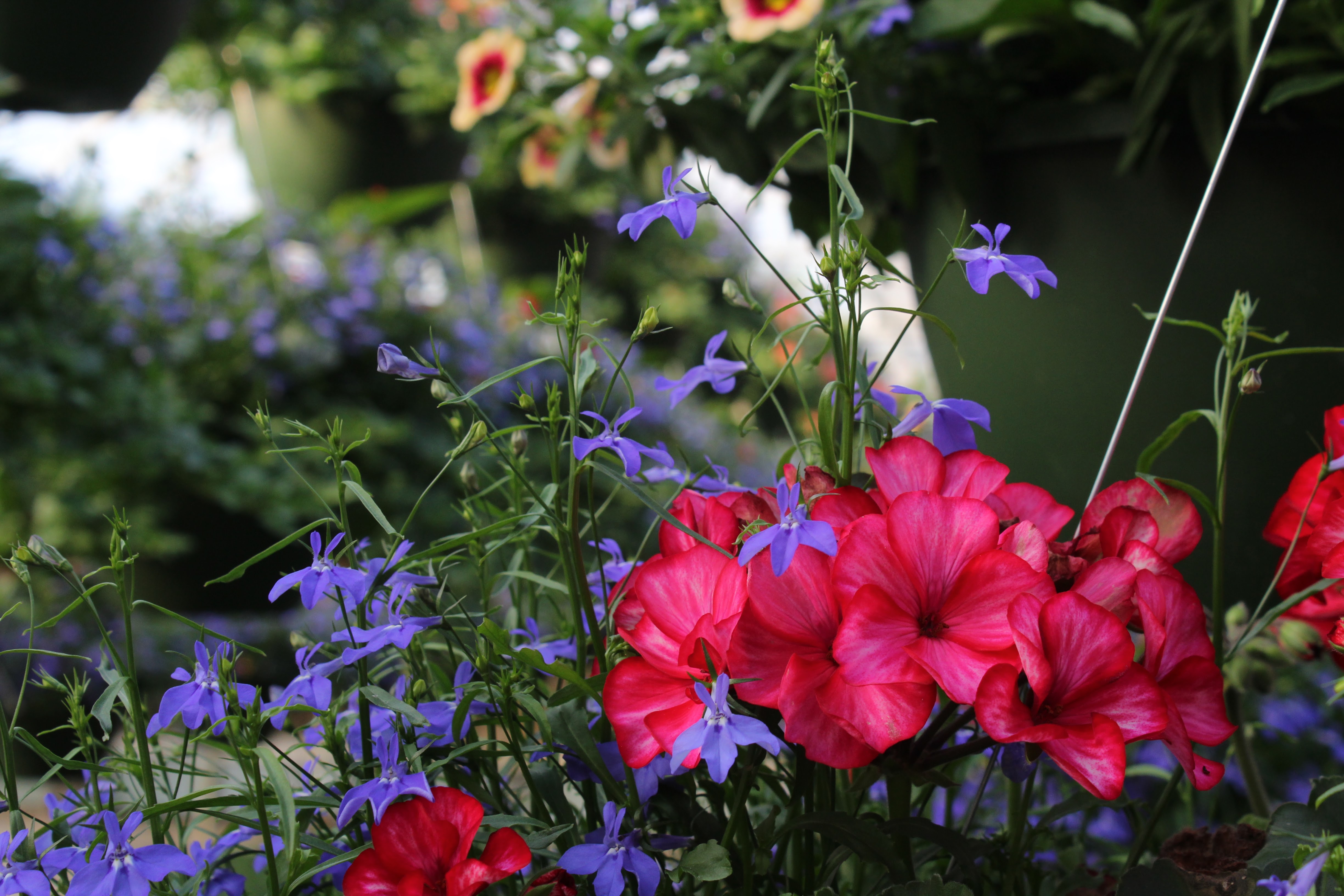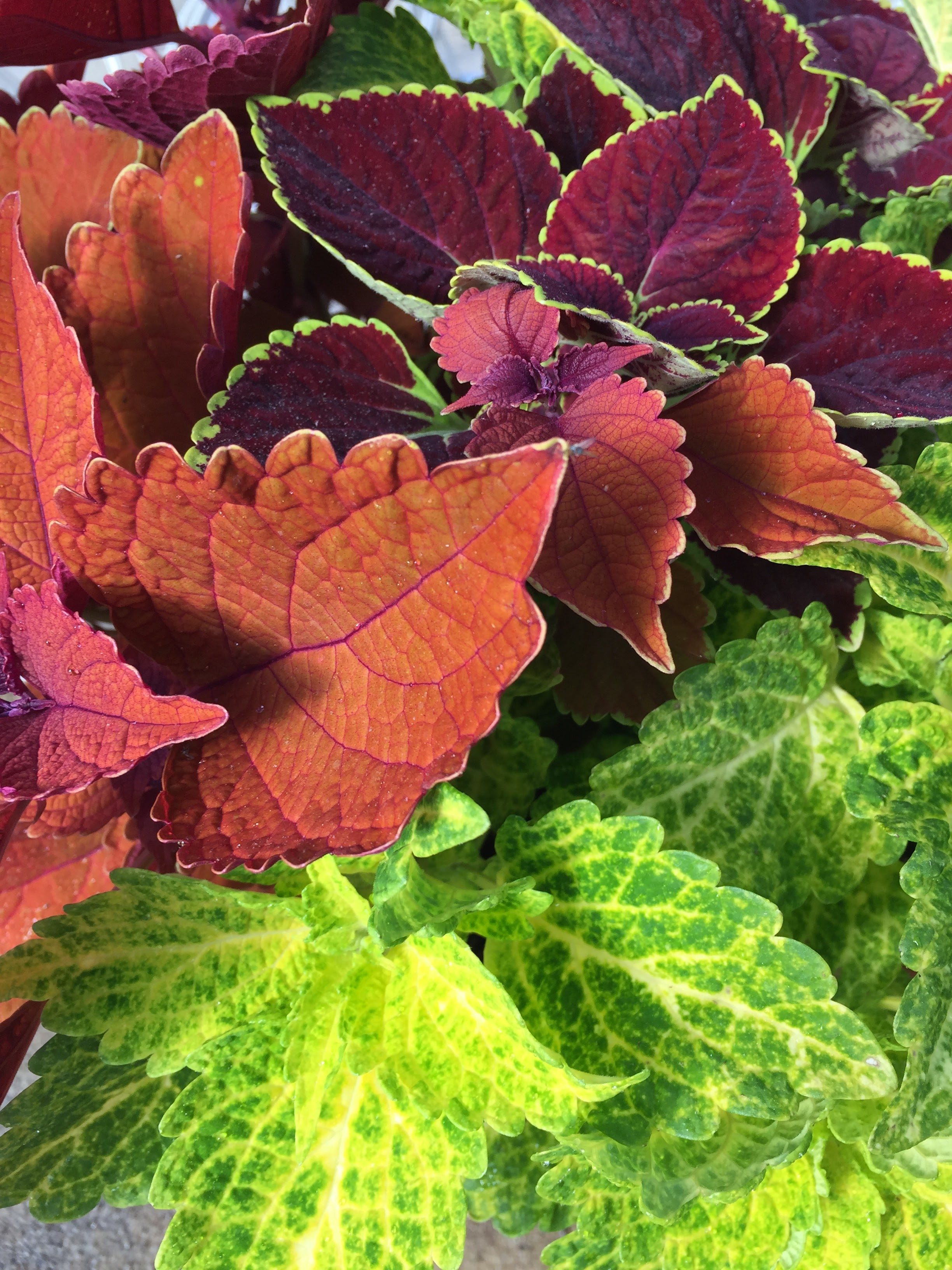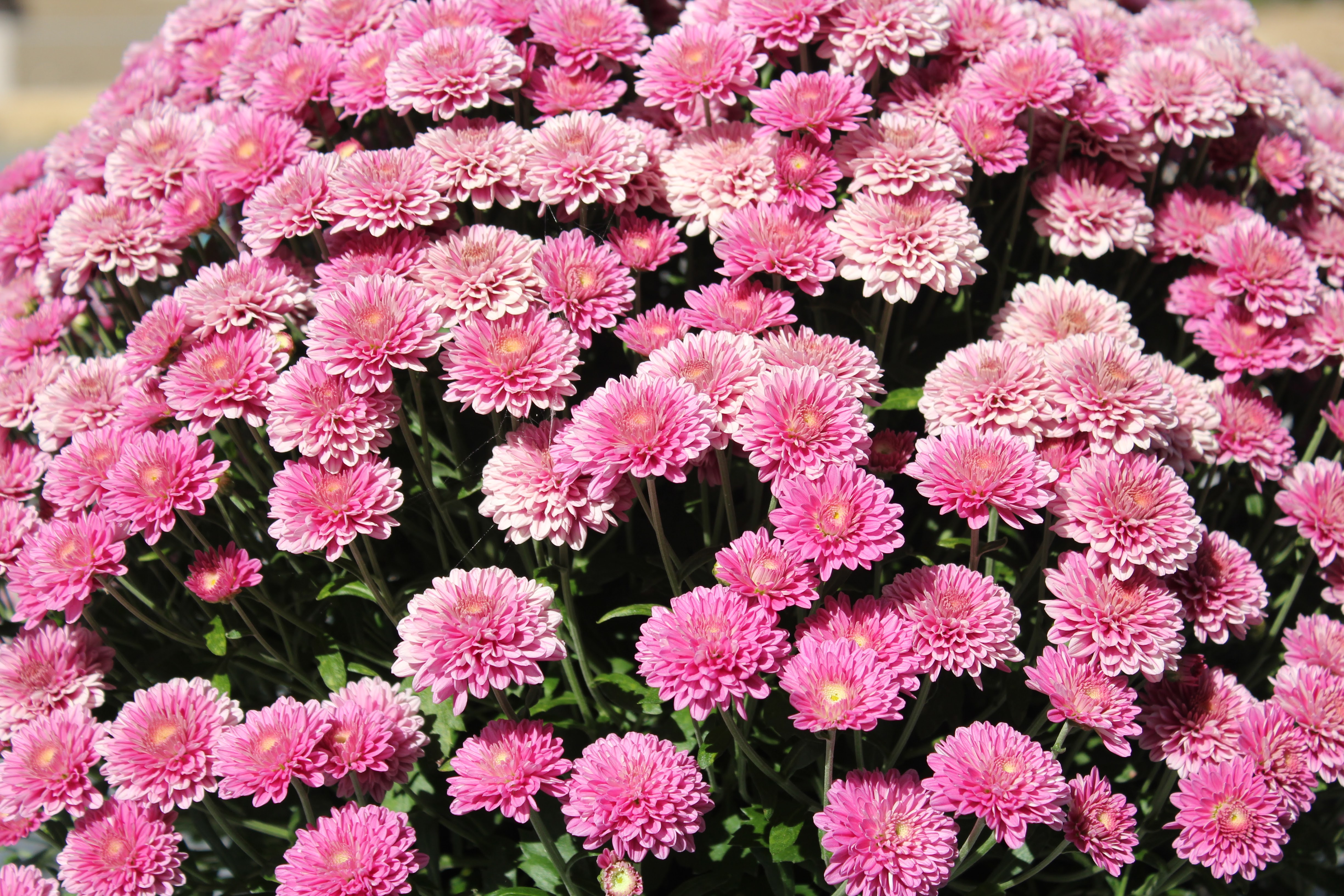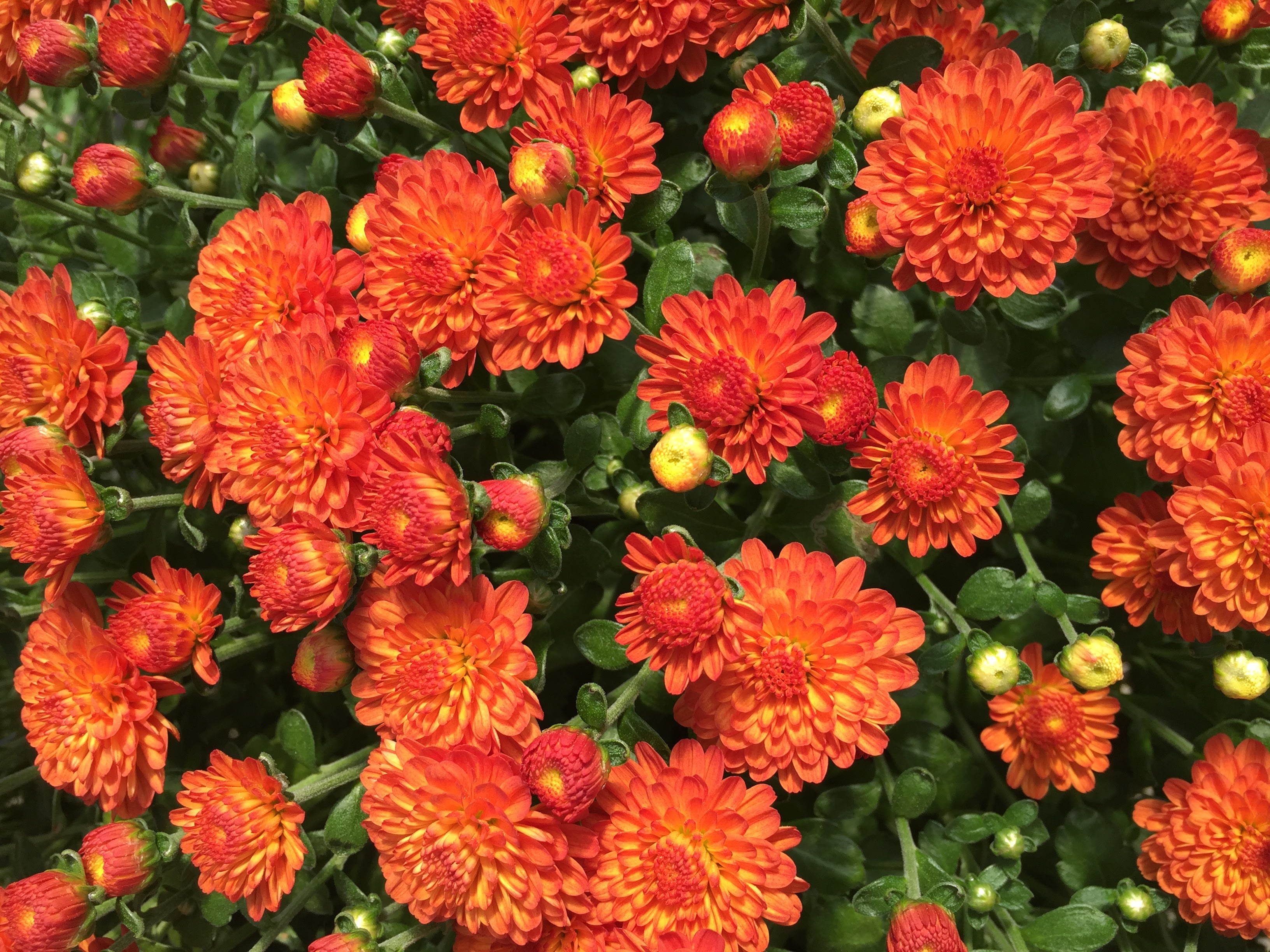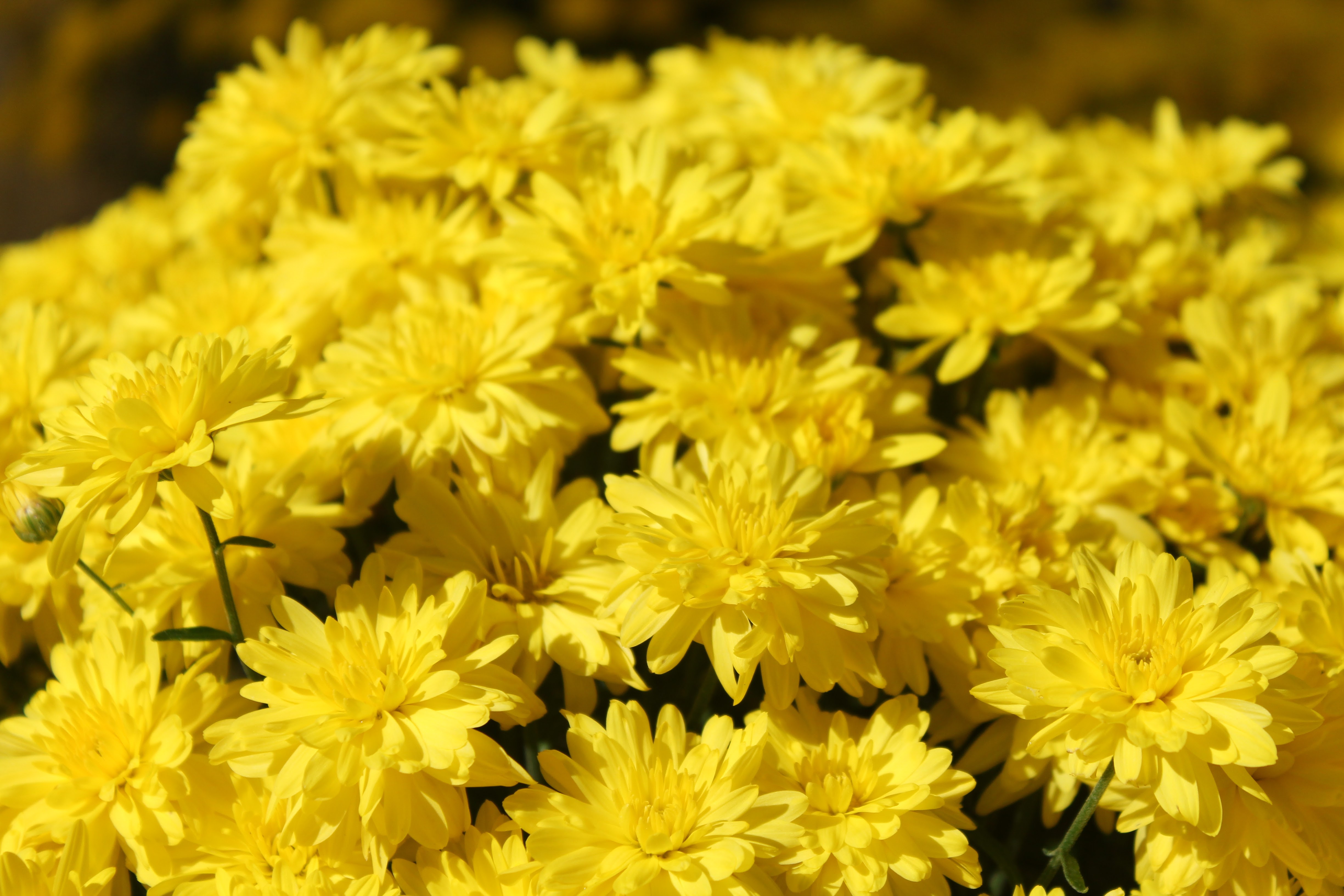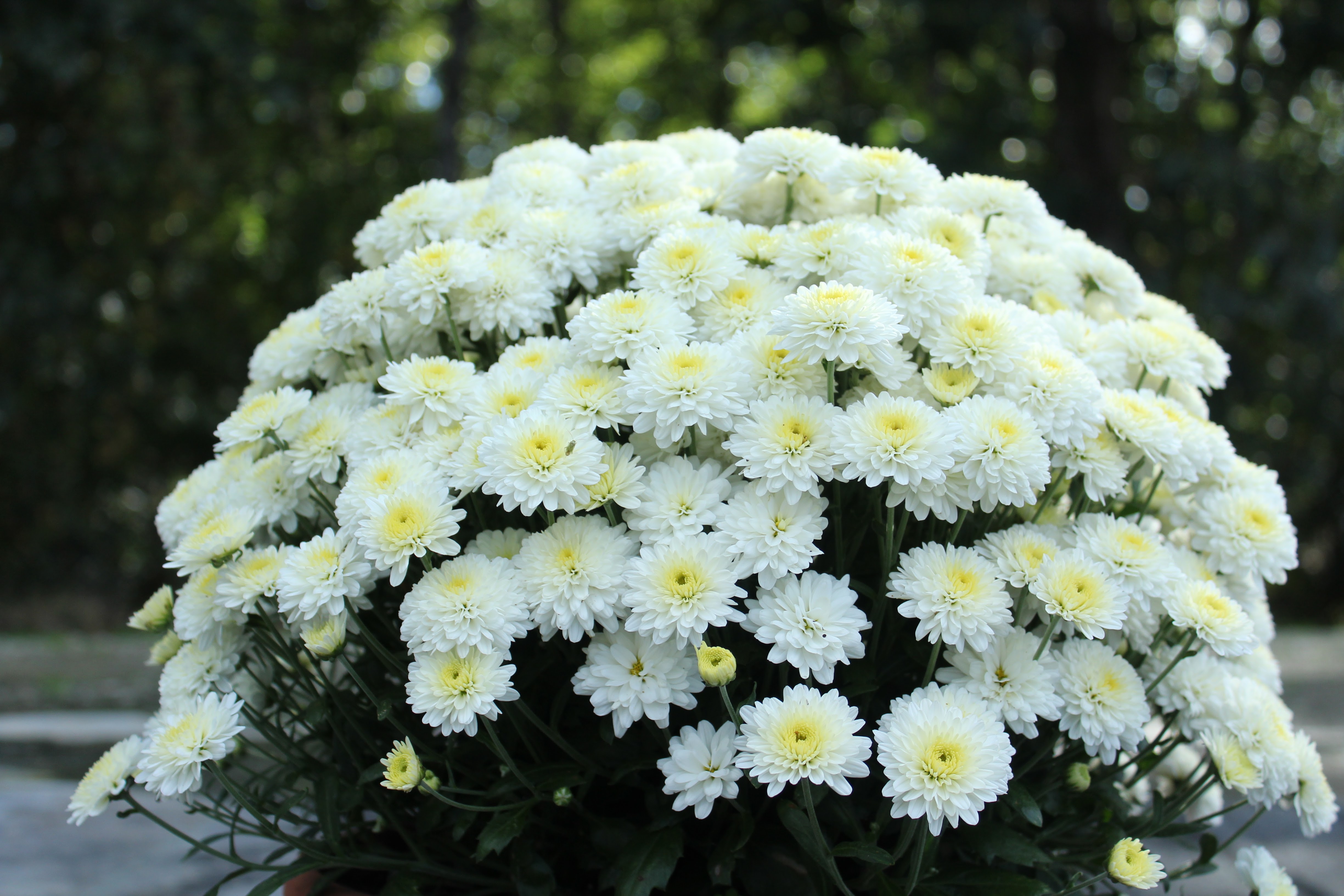 Fall
In the fall we grow Garden Mums. We begin planting rooted cuttings in June, and the Mums are available mid September through October. We only grow large 10-inch baskets and pots, which are optimal for show and color. The first weeks in October provide the best selection of colors available and plenty of the fall season left to enjoy your flowers. 
Christmas
Christmas begins in July at Bruce's, which is when the poinsettias are planted.  The actual shipping season starts Thanksgiving weekend with our open house and runs through Christmas Eve.  We have 6-inch and 8-inch pots as well as 10-inch pots.
This season works differently from others in that we begin taking orders in September with a pre-order deadline usually in mid-November.  After that all colors and sizes are sold on a "first come first serve" basis.  We sell out every year so pre-orders are strongly encouraged.  Be sure to stop by our open house which is Thanksgiving weekend every year for free food and to take some family photos in the "sea of red."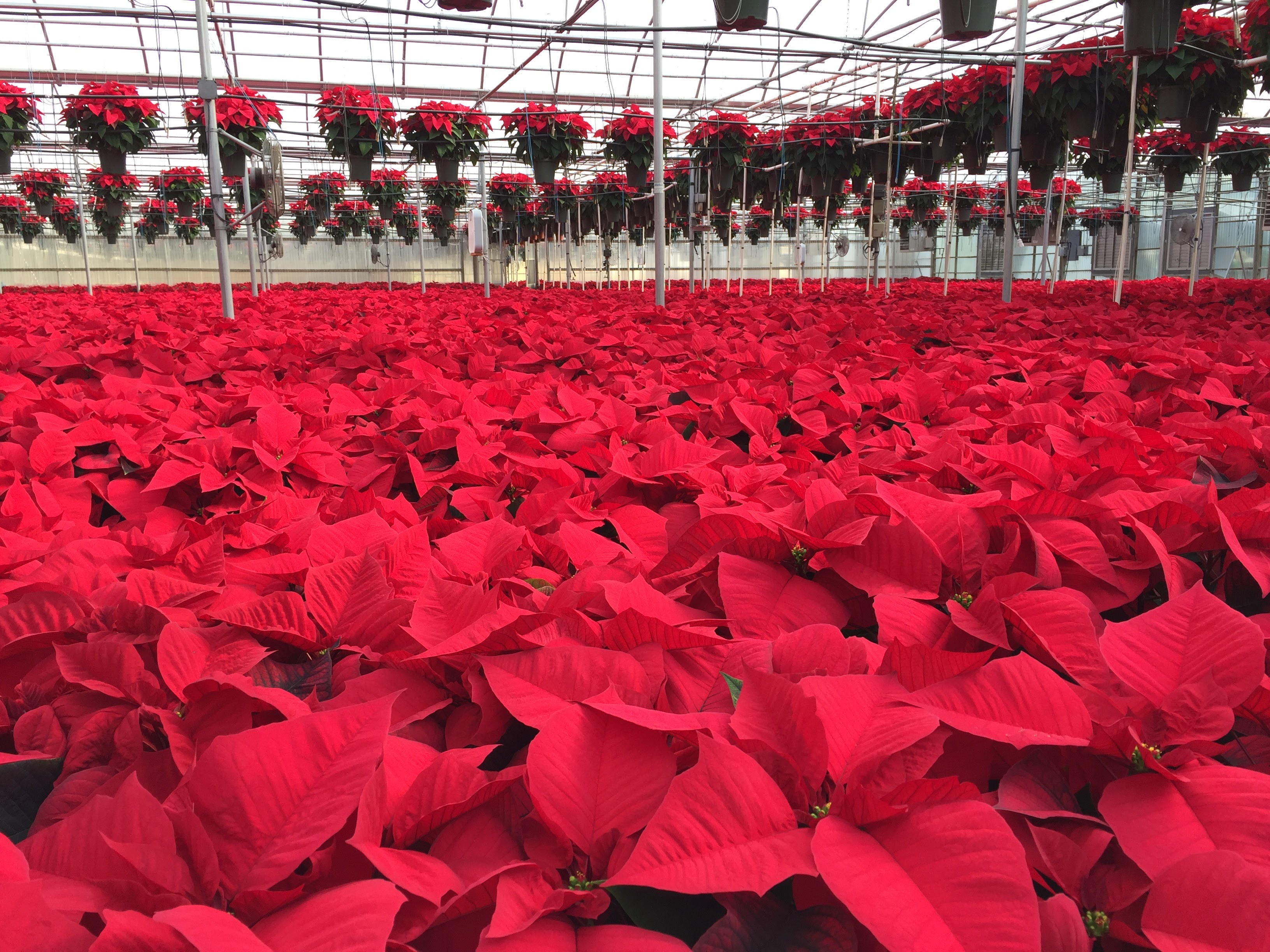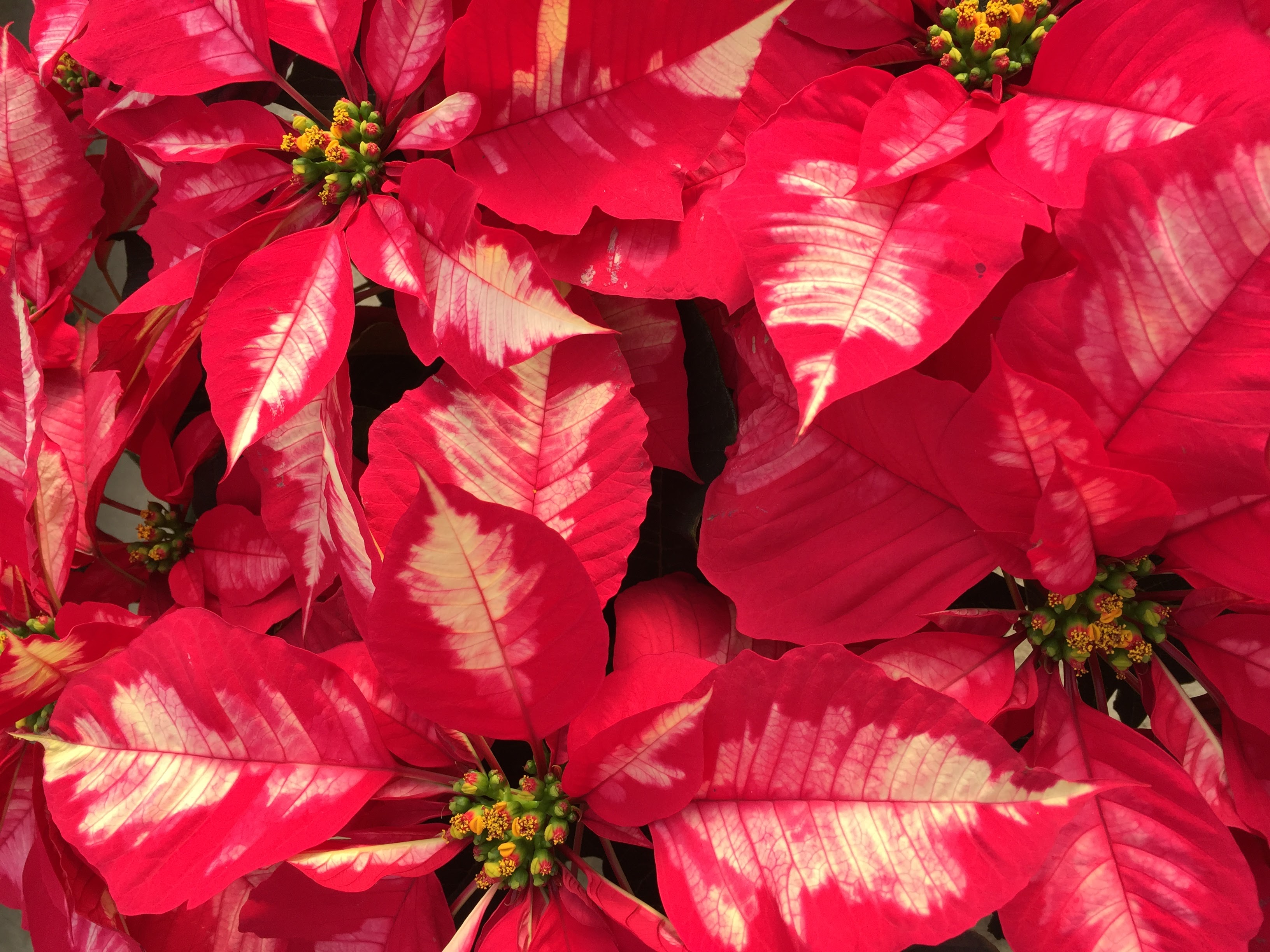 Contact Us
Would you like to learn more about our quality plants and growing schedule? Give us a call! We're happy to answer any questions you might have.